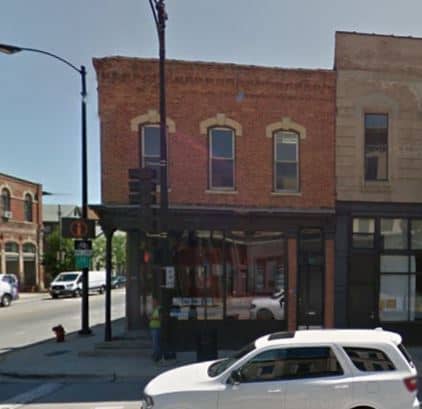 2nd Fridays Free Gallery Night in Pilsen.
30 art galleries in Pilsen open their doors to the public.
When: Second Friday of each month, 6:00 – 10:00 pm. FREE
Where: 1821 S. Halsted St. Event Information and maps.   South Halsted and 18th Streets in Chicago
Meet the artists, have some wine and cheese and learn something about art. Stop by the information booth at 1821 S. Halsted to find out the addresses of the open galleries.
The Chicago Arts District, formerly known as PilsenEast, encompasses several contiguous blocks of lofts, studios and retail spaces for artists, gallerists, and creative individuals. Every 2nd Friday of the month, the galleries of the Chicago Arts District invite the public to view new and exciting exhibitions. There is something for everyone here in the Chicago Arts District, from the traditional mediums of painting, photography, and sculpture to avant garde fashion, installation and video art, just to name a few!

Visitors enjoy cutting edge art from Chicago artists, as well as artists from all over the country and the world! Artists and gallery owners are on hand to discuss the art and help visitors "connect" with and understand the works. Experience art in a welcoming atmosphere with historic architecture and award winning courtyard gardens. This is a truly unique area of the city that welcomes all visitors and offers an opportunity to get up close and personal with the art and the artists!