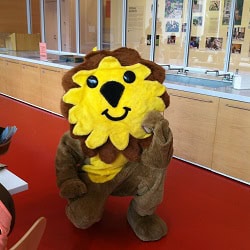 The Art Institute of Chicago is offering a series of FREE Family Festivals
Where: Art Institute of Chicago, Ryan Education Center, The Family Room.  You must enter through the Modern Wing entrance at 159 East Monroe Street.  You will NOT have access to any area of the Museum except the Ryan Education Center without paying admission.
When: Saturday, April 8, 2017 10:30AM-3:00PM. Drop in. No registration required.
Family Festival: Colors and Shapes
Brazilian artist Hélio Oiticica created geometric paintings and interactive installations that invite art viewers to participate in the work. Enter into his creative and colorful world with the exhibition Hélio Oiticica: To Organize Delirium. You're invited to experience the museum in new and surprising ways through collaborative installations, exploratory art making, and interactive programs that involve the whole family.
Check out the day's schedule.
Saturday, May 20
Drop in 10:30‒3:00
This Family Festival is dedicated to fast-paced artists who just can't sit still. Inspired by the exhibition Go, which explores how artists capture the buzz of activity and silence of stillness, this event will get you moving with art making and gallery activities for all ages.
Saturday, July 22
Drop in 10:30‒3:00
Bring the whole family to the Art Institute for this annual free day of discovery, creativity, and fun. Visit the galleries, make connections, and release your creative energies. Explore art making and activity stations designed for all ages led by museum staff and cultural partners around the city.