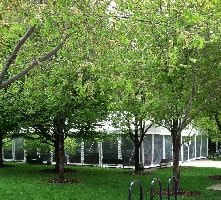 The Millennium Park Family Fun Festival offers arts and crafts, music, educational activities and more for kids of all ages.
Where:  Millennium Park, 201 E. Randolph, (Big White Tent in northwest corner)
When: Daily, June 20 – August 21, 2016 • 10 am-2 pm.
Other related posts:
Daily activities:
Wiggleworms® · 10am
Reading Circle · 11am
Performances · 1pm
Activity Zone partners: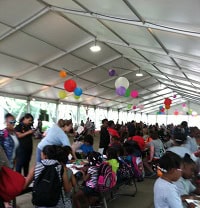 Movement Mondays
Mondays at 1pm. Join us for hip hop yoga, tap dance, hoopnotics and much more!
Read All About It!
This is a semi-regular reading and book giveaway. The series is programmed by the Millennium Park Foundation, under the tent at Chase Promenade North.
Daily activities: Hula hoops, blocks, dominos, bean bag toss and more.