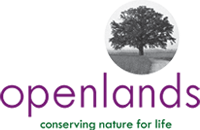 Treekeepers training teaches you everything you need to know to plant and take care of trees.  People underestimate the impact of trees on the value of their real estate.  Here's a Wall Street journal article in support of this.
When:  Sat, Mar 18, 2017 10:00 AM – Wed, Apr 12, 2017 8:30 PM
Where: McKinley Park Field House, 2210 W. Pershing Rd., Chicago, IL 60609
The dates and times for the classes are as follows:
Saturday 3/18/2017 – Class #1: 10am-2:30pm.
Wednesday 3/22/2017 – Class #2: 6:30-8:30pm.
Saturday 3/25/2017 – Class #3: 10am-2:30pm.
Wednesday 3/29/2017 – Class #4: 6:30-8:30pm.
Saturday 4/1/2017 – Class #5: 10am-2:30pm.
Wednesday 4/5/2017 – Class #6: 6:30-8:30pm.
Saturday, 4/8/2017 – Class #7: 10am-2:30pm.
Wednesday 4/12/2017 – Class #8: 6:30-8:30pm.
Program Cost: $128
Having the knowledge to maintain and care for your trees is much more valuable then the $120 you'll spend on this course.  Also if you complete the program you can volunteer with your specialized skills.  I'm a Treekeeper and I've volunteered all over the city including with the City of Chicago Department of Forestry doing tree maintenance and tree inventories in city parks, I've assisted a groups of employees who were planting trees in a city park, I've done invasive species control and clean up.   With ever-tightening budgets there's endless need throughout the metropolitan area for people with specialized skills.  There are many fun and interesting opportunities to volunteer as a Treekeeper.
The TreeKeepers Program is an eight day course with classroom and field components. Lessons are taught by nationally and world-renowned experts focused on managing and reducing the threats to forest health. Some of the topics covered include tree biology, soils, tree identification, pruning, tree selection, planting and mulching, and pests and diseases. The College of Education at Aurora University will also offer two undergraduate or graduate credit hours for an additional fee.
To be certified as a TreeKeeper, students must complete the following requirements:
Attend all 8 classes (missed classes may be made up at a subsequent series)
Pass a written exam (70% passing)
Complete practical exams on tree planting, mulching, and pruning
Pledge 25 volunteer hours within the year following graduation
Adopt public trees in a park or on a parkway
Have fun while learning about the urban forest!
The certification course costs $128 with a limited number of scholarships available.
The tuition includes a TreeKeepers Program Manual, safety glasses, and upon graduation, a TreeKeepers certificate, TreeKeepers badge, and a TreeKeepers t-shirt.
For more information and scholarship requests, please contact trees@openlands.org.
Overview
Since 1991, more than 1,500 trained volunteers have provided "eyes and ears on the ground" year round in neighborhoods all over Chicago to spot improper planting, vandalism, insect infestation, and other problems.
TreeKeepers learn how to help keep trees green and growing. TreeKeepers volunteer in a variety of situations from street tree care and tree planting to woodland stewardship. TreeKeepers are passionate ambassadors who help educate their neighbors as well as their public officials about the importance of trees for the greater good.Visit the TreeKeepers store to get official Openlands TreeKeepers gear.
Support for Openlands' TreeKeepers Program is generously provided by:
Bartlett Tree Experts
The Boeing Company
The Richard H. Driehaus Foundation
NIB Foundation
The Siragusa Foundation
The College of Education at Aurora University will also offer two graduate credit hours for an additional fee.