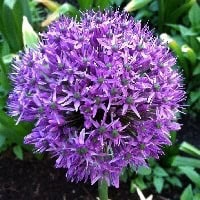 Get out and enjoy nature at the Bucktown Tree and Garden Walk
When:  Saturday and Sunday, July 15-16, 2017 11 am to 5 pm each day.
Where:  The Welcome Table at Club Lucky, 1834 W Wabansia.
Admission is $10 which includes a guidebook goes towards improving the neighborhood.
Take a walk in the neighborhood and visit over 60 gardens and 99 trees.
2016 TBA
For the first time they will be featuring children's musicians both days at Club Lucky's Garden Oasis stage. Mr. Singer will be playing Saturday at 12pm and Tunes with Tim will be playing Sunday at 12pm.
Lottie's will be hosting a petting zoo again from 1pm to 5pm both days. Club Lucky will have CAU Record's bands starting at 2pm and go into the evening playing a mix of Rock, Americana, Indie, Acoustic Rock, Roots and more.
They will also have the trolley running and will have someone giving tours of the newly opened 606.  Guide to the Bloomingdale Trail/The 606