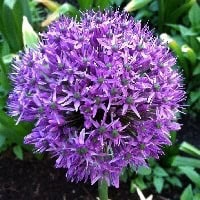 Bucktown Garden Walk July 14-15.
When:  Saturday and Sunday, July 14-15, 2018 11 am to 5 pm each day.
Where:  Churchill Park, 1825 N. Damen Avenue.  The Welcome Table at Club Lucky, 1834 W. Wabansia.  Guidebooks can be purchased at Churchill Park, Lottie's, Club Lucky and Ipsento for $10 which goes towards improving the neighborhood.
Take a walk in the neighborhood and visit local gardens.
Hours
Block Party open 10:00 AM – 6:00 PM
Children's Fest open 10:00 AM – 1:00 PM
Gardens open 11:00 AM – 5:00 PM
Garden Walk Trolley
Tired Garden Walkers can take the trolley to get around Bucktown. See route map here. Scroll down.
Block Party

Kid's Fest