Free Comcast Watchathon. It's that time of year – Comcast is having their annual Watchathon Week! Let the binge watching begin! All Comcast X1 subscribers can watch, for free, certain premium channels such as  HBO®, STARZ®, Showtime, Netflix NBC and more from April 16-22, 2018.
Last year the weather was cold and rainy so I caught up on shows I don't have access to. Unfortunately you can't DVR anything since it's On Demand access only.  It might be a good week to take some time off work!
Here's where you can search for shows, films etc.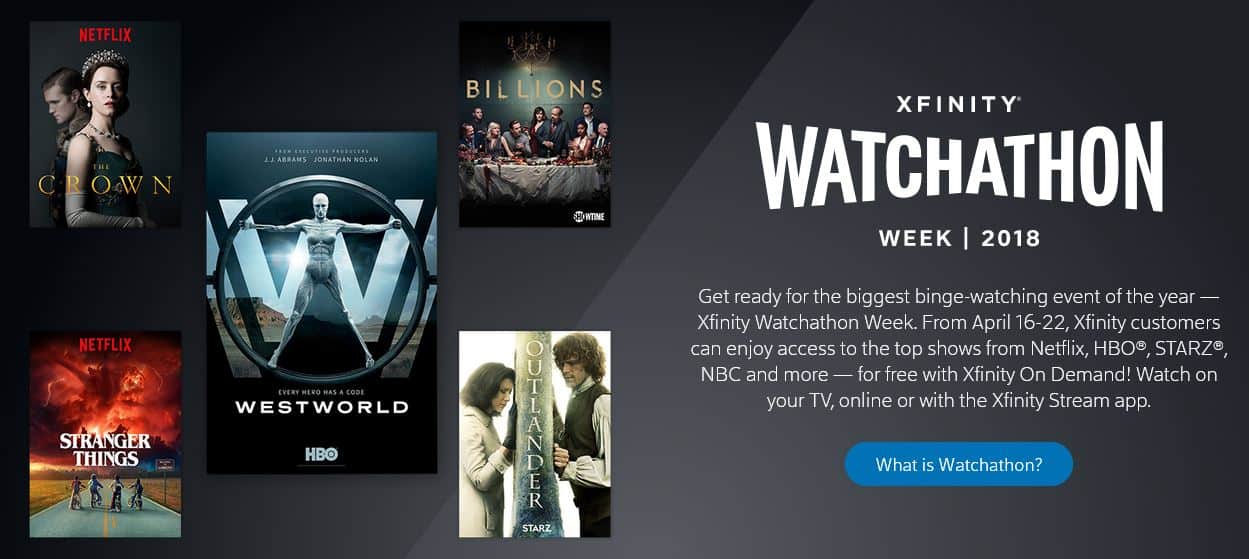 Fun fact: If you cancel your $50 a month cable and invest the money at 5% over 30 years you will have $41,856. At $100 a month you would have $83,713. Is it really worth it to watch Game of Thrones?