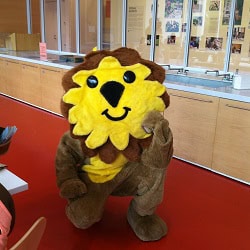 Free Family Festival at Art Institute of Chicago
Where: Art Institute of Chicago, Ryan Education Center.  Enter through the Modern Wing entrance at 159 East Monroe Street or you will have to pay museum admission.
You will NOT have access to any area of the Museum except the Ryan Education Center without paying admission. All Illinois families receive admission to the museum during Kaleidoscope.
When: Saturday, July 22, 2017. Drop in 10:30‒3:00. Drop in. No registration required.
Bring the whole family to the Art Institute for this annual free day of discovery, creativity, and fun. In each room of the Ryan Education Center there will be creative and educational activities for children sponsored by various Chicago cultural institutions. Explore art making and activity stations designed for all ages led by museum staff and cultural partners..
Celebrate the power of art to draw people together on this day of discovery, creativity, and fun. Participate in collaborative art-making with your family and with families from around the city. Explore two inspiring drawing exhibitions featuring the work of Chicago artist Cauleen Smith and cartoonist Saul Steinberg. Release your creative energies in gallery experiences facilitated by museum educators and cultural partners. Join in the fun.