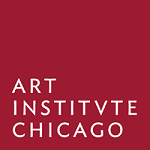 Free film at the Art Institute of Chicago.
When:  Thursday, April 14, 2016 6:00PM–7:30PM
Where: 111 S Michigan Ave, (312) 443-3600, Fullerton Hall
This film, "Van Gogh: Painted with Words" is being screened in conjunction with the exhibit Van Gogh's Bedrooms.
Admission to the film is free with museum admission. Every Thursday evening from 5-8p the Art Institute of Chicago offers free general admission to Illinois residents with valid ID. Guide to the Art Institute of Chicago.  So admission to the museum and film are free.
However if you want to check out the Van Gogh's Bedrooms exhibit you have to pay a $15 special exhibition admission on evenings and days when there is free admission to the museum.
More about the film:
"
Van Gogh: Painted with Words
"(2010) View the BBC documentary-drama starring Benedict Cumberbatch, with dialogue drawn directly from Van Gogh's letters. Per the BBC: "Every word spoken by the actors in this film is sourced from the letters that Van Gogh sent to his younger
brother Theo, and of those around him. What emerges is a complex portrait of a sophisticated, civilised and yet tormented man.
"
The film won Best Arts Documentary at the Banff World Media Festival in 2011 and received critical acclaim for its unique storytelling and insight into the life of the artist.
____________________________________________________________________________________________
About the Art Institute of Chicago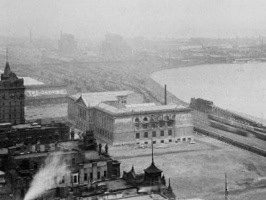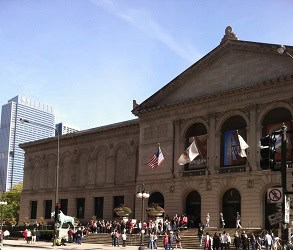 The Art Institute of Chicago was founded as both a museum and school for the fine arts in 1879.
The Art Institute found its permanent home in 1893, when it moved into a building, constructed for the World's Columbian Exposition.
Art Institute is composed of eight buildings and covers nearly one million square feet.

Addition, Architect, Year of addition:
Ryerson & Burnham Libraries, Shepley, Rutan & Coolidge, 1901
McKinlock Court, Coolidge & Hodgdon, 1924
Goodman Theater, Howard Van Doren Shaw, 1926
Ferguson Building, Holabird & Root & Burgee, 1958
Morton Wing, Shaw, Metz, & Assoc., 1962
Columbus Drive Addition and School of the Art Institute, Skidmore, Owings & Merrill, 1977
Daniel F. & Ada Rice Building, Hammond, Beeby & Babka, 1988
Fullerton Hall Restoration, Weese Langley Weese: Gilmore, Franzen Architects, 2001
Modern Wing, Renzo Piano, 2009 (264,000 square feet)

Collection comprises approximately 300,000 works of arts—ranging from ancient art through to work being created by today's foremost artists—and our visitors number 1.5 million annually from across Chicagoland, the country, and the world.
In 2014 the AIC received a $400 million donation of pop art from Stephen Edlis and and Gael Neeson. Key works from the donation are currently on display in the Modern Wing.