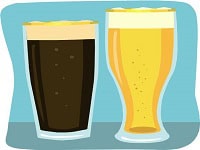 German-American Fest Chicago Sept 9-11. There will be traditional cultural programs with participation of many societies, plus German music for your singing and dancing pleasure. Also includes the von Steuben Day parade which is the German-American Event of the year. Basically a big German blowout up in Lincoln Square. It can be very crowded but fun.
When: September 9-11, 2016, Friday 5PM-11PM, Opening ceremony 8PM, Saturday, 12noon-11PM, Parade 2pm Saturday. Sunday 12noon-10PM. 11am German Mass Service.
Where: Lincoln Square, Lincoln Square, Leland / Western Avenue / Lincoln Avenue.
Admission: free
Traditional interactive cultural programs, music, dancing, amusement section with carnival games, and German food and beer will be available.
Friday, September 9, 2016 –    5pm to 11pm
8 PM – Opening Ceremonies of German Day Festival Leland / Western Avenue / Lincoln Avenue
5pm to 11pm – German Day Festival
Saturday, September 10, 2016 –    Noon to 11pm
2:00 PM – Von Steuben German Day Parade will start at 4000 N Lincoln Ave north to Eastwood, west to Western, north to Lawrence. The reviewing stand will be at Leland/Western Ave.
The parade celebrates Baron Friedrich von Steuben, who came to this country as a volunteer offering his services to General George Washington. General von Steuben converted the revolutionary army into a disciplined fighting force, instilling in them much needed inspiration, confidence and competence.
Noon to 11pm – German Day Festival
Leland / Western Avenue / Lincoln Avenue
Sunday, September 13, 2015 –    Noon to 10pm
Noon to 10pm – German Day Festival
Leland / Western Avenue / Lincoln Avenue
Lincoln Square has some great authentic German bars:
Glunz Bavarian Haus, 4128 N Lincoln Ave (773-472-4287)
________________________________________________________________________________
According to the Lincoln Square Ravenswood Chamber of Commerce:
Chicago's Lincoln Square neighborhood consists of the area bordered by Foster Avenue to Montrose Avenue, Damen Avenue to the Chicago River. It's easy to access our great businesses by the CTA Brown Line, multiple CTA bus lines or by the Metra Union Pacific North line. Lincoln Square also offers metered street parking throughout its commercial districts, in addition to several public parking lots. Ample parks, bike lanes and public squares make our neighborhood friendly to both pedestrians and bicyclists, too.
Within in the Lincoln Square neighborhood is a small area that is the actual "Square" the focus of which is Giddings Plaza and Giddings Fountain. The square is comprised of two streets of unique and quaint shops.  According to the Public Building Commission Giddings Fountain was constructed as part of the 1999 Chicago Fountains Program.
According to the Goeth Institut
Giddings Plaza on Lincoln Square was officially renamed Harry and Guenter Kempf Plaza on September 10, 1999. The Kempf brothers are the proprietors of the Chicago Brauhaus and have spared no effort in turning Lincoln Square into an attractive environment.Kempf Plaza is a delightful venue where concerts as well as other neighborhood events take place. Kempf Plaza features a picturesque fountain and the Lombard Lamp. Partner city Hamburg presented the City of Chicago with this lamp in 1979. Lincoln Square was the obvious location of choice, since it had long been a home to German immigrants.

Originally, the Lombard Lamp was located at the intersection of Western, Lawrence, and Lincoln Avenues, right next to the statue of Abraham Lincoln. As a means of protecting it from swift deterioration caused by the heavy traffic, however, this fine piece of metal art was moved to Kempf Plaza in 1994.
Here are some things to do in Lincoln Square (the actual square). We don't highlight what is cheap. This far north everything is reasonably priced! Enjoy!
Pick up some house made fresh sausages and check out the rooftop bar at Gene's Sausage Shop 4750 N. Lincoln. (773) 728-7243. Cash only.
The Chopping Block sells high quality cookware and offers cooking classes. 4747 N Lincoln Ave, (773) 472-6700. They have a couple sales per year.
Timeless Toys: a real toy store! 4749 N Lincoln Ave, (773) 334-4445.
If you're "sausaged out" Cafe Selmarie serves delicious cafe food. 4729 N Lincoln Ave, (773) 989-5595.
The Book Cellar: a real bookstore! 4736 N Lincoln Ave, (773) 293-2665.
Old-timey small alpine German bar. Huettenbar 4721 N Lincoln Ave, (773) 561-2507.
Chicago Brauhaus 4732 N. Lincoln Ave. (773) 784-4444. Good German food.
Check out the flagship Merz Apothacary for all you lotion and potion needs. 4716 N. Lincoln.
Paciugo for made-on-site gelato. 2324 West Giddings, (773) 989-1926.
and so much more.