Harold Washington Library Free Exhibit. The CPL presents Art Representing Film: Chicago Latino Film Festival Poster Exhibit
Where:  Harold Washington Library Center, 400 S. State Street, Van Buren Corridor on the Ground Floor.
When: Exhibit runs through October 29, 2017.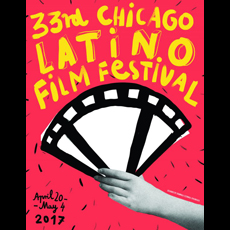 The Chicago Latino Film Festival posters represent the growth of the festival over more than 30 years as well as the significance of film as an effective tool to cultivate understanding of Latino culture.
For over 30 years, the festival has held a poster contest to select the image of that year's festival. A panel of judges in the fields of design and marketing selects the winning poster, which graces the cover of the film catalog, T-shirts, and even advertising on buses and bus shelters. The contest is open to artists worldwide.
This exhibit is presented in association with CPL's Hispanic Services Committee.
From the INside: a Photo-Poetical Ode to Englewood by Tonika Johnson, Poetry by Tara Betts on Exhibit at HWLC
Impoverished. Violent. Broken. These are some of the words used to describe Chicago's South Side neighborhood of Englewood. However, this is not the Englewood that photographer Tonika Johnson experienced growing up there or currently sees with her camera lens.
In the exhibit From the INside, Johnson's photography and poetry by Tara Betts and Meida McNeal combine to defy the negative perception of Englewood by celebrating the love and happiness that exist there.
RENDERING IN BLACK Exhibit by José F. Bolet at HWLC
RENDERING IN BLACK: the Expressiveness of Ink by José F. Bolet is on display April 1 through June 4 at Harold Washington Library Center in the Popular Library exhibit cases and the Congress Corridor east display window.
These ink and watercolor drawings represent the American landscape in many forms, from urban landscape to rural scenery.
Chicago-area artist José F. Bolet graduated from the Escuela de Artes Visuales Cristobal Rojas in Caracas, Venezuela, and continued his education in cartoons, graphic design and illustration.