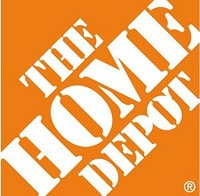 The Home Deport offers many free adult workshops for do-it-yourselfers of all ages and experience levels throughout the year.  Learning how to do basic repairs and home improvement projects is a great way to save money.
All workshops are on the same dates and times for all locations.  Registration required (Select a location then search for workshops under DIY Projects & Ideas). All workshops are subject to change.
Close in city locations:
Where: South Loop, 1300 S Clinton Street, (312)850-4836
Where: North Avenue, 1232 W North Ave, (773)486-9200
Where:  Lincoln Park, 2665 N Halsted Street, (773)472-7740
Where:  South Loop, 1300 S Clinton Street, (312)850-4836
Check your local Home Depot for upcoming workshops.
Painting is an easy way to update a room. This workshop reviews the necessary tools and supplies needed to prepare for interior painting. Then, you learn how to repair damaged drywall, how to use painters tape to mask off trim, and the best techniques for brush and roller painting.
Upcoming: 10:00 AM – 11:30 AM Saturday, Jan 14, 2017
Get the skills to tackle a simple toilet installation. Learn more about the benefits of WaterSense toilets, how to select the tools and supplies needed to complete the project and the steps to replace an existing toilet with a new one.
Upcoming: 10:00 AM – 11:30 AM Saturday, Jan 21, 2017
In this workshop, you will learn the skills to upgrade your bath, including how to place a vanity cabinet, adjust your plumbing connections, and set in the vanity top and caulk it into place. Additionally, you will learn to remove old vanity lights and install a new ones and then install wall-mounted bath accessories like towel and toilet tissue holders to complete the look.
Upcoming: 1:00 PM – 02:30 PM Sunday, Jan 22, 2017
Join this workshop and learn the skills you need to properly install a tile backsplash. The lesson will cover selecting tiles, prepping the work area and wall space, cutting tile to size and mounting tiles using mat adhesive or grout.
Upcoming: 10:00 AM – 11:30 AM Saturday, Jan 28, 2017
This workshop is under "Do-it-herself":
Learn to build Night Stand. Join our workshop and let our associate show you how to use a jigsaw, nailer and other carpenter?s tools to cut and craft a double-drawer night stand using one of our popular storage items, the wood crate. Then, let our associate walk you through ideas for personalizing your project with stain, paint or stencils.
The Home Depot workshops are designed to provide mix of associate led instruction, demonstration, and some hands-on learning. Materials can be purchased to make your own project at home.
Upcoming: 6:30 PM – 08:00 PM Thursday, Jan 19, 2017