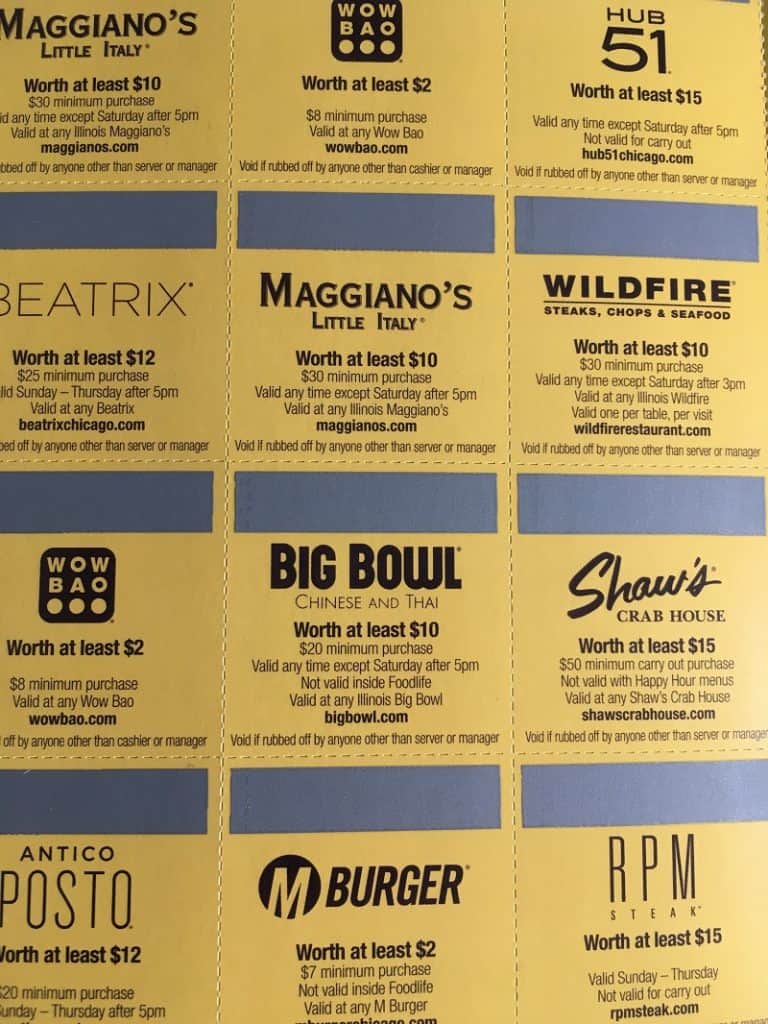 30% or more off Lettuce Entertain You.
Every summer Lettuce Entertain You Enterprises has a very popular promotion where you earn double or triple points or actual dollars off dining at most of their restaurants from mid-July to Sept 27, 2017.
This promotion can usually save you much more than 30%. In 2016 I saved 43% off around $1,000 worth of dining.
Sign up for your scratch off's now
Sign up for scratch off's here so you can participate through Sept 27.
How it works
The dollar scratch offs are the best deal versus the double or triple points.
Go to a restaurant with your scratch off and dine.
When you go to pay, present the scratch off.  The waitstaff will "scratch off" the silver area and reveal your savings.  It's usually for the stated minimum face value but can be more.
The scratch off value is deducted from your check and you owe the balance including tip on the original check amount.
Keep in mind if the scratch off is for $15 and there's no minimum spending requirement you can order $15 worth of food and/or cocktails and you will only owe a little tax and the full tip so your savings will be close to 100%.
Some caveats:
You will not earn any points on scratch off dines. Here's more on how their dining program works.
Some scratch offs have restrictions such as limited days or times of use or minimum purchase requirements.
You will want to join their Frequent Diner program as well as it offers great deals all year long.  Get out, dine and save. Enjoy!