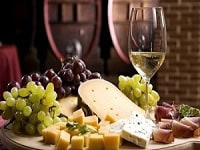 Ravinia is a lovely venue to attend an outdoor concert.  If you plan ahead two people can attend a concert on the weekend for $43.  As I live downtown and have access to Grant Park I don't make it up there much but here's your guide to Ravinia on the cheap:
Where:  Ravinia, 418 Sheridan Road, Highland Park, IL 60035, 847-266-5000 Box office 847-266-5100.
When:  April 30 to September 17, 2017.  Schedule at a glance
How to attend Ravinia on the cheap:  If you take the Metra, sit on the lawn with your own chairs and bring your own food and beverages, two people on the weekend, can attend Ravinia for $43 (Two lawn seats $20 plus service fee $7 and two Metra weekend passes $16).   That's a great deal! Enjoy!
Purchase tickets here.
Tickets will be sold exclusively at www.ravinia.org, and traffic at the site is expected to be heaviest between 5 and 10 a.m. Typically, Ravinia will sell the equivalent of 10 United Centers in these first few hours of ticket sales. Ravinia asks that customers queued up to purchase tickets not sign on with multiple devices, as that will slow the process.
Among the concerts expected to sell quickly are Bob Dylan, Diana Ross, Don Henley, Duran Duran, Frankie Valli & the Four Seasons, Train, and the Chicago Symphony Orchestra's performance of James Horner's Oscar-winning score to Titanic live while the epic film is shown.
Tickets can also be purchased by phone or at the box office.  A $7 service charge is added to all online, mail and phone orders.  Purchases made on the day of select performances will reflect an additional charge of $5 per ticket (the website indicates which shows where this applies).
Ticket prices vary based on the performance.  With lawn seats you should arrive very early on the day of the performance or you will be relegated to the less desirable lawn locations like behind the audio equipment.  Concerts sell out and the lawn will be jammed.
Lawn $10-$49
Pack up your candelabra's and fine china – the lawn is by far the least expensive way to attend Ravinia.  You can bring your own blanket, chairs, table and picnic (including booze) and enjoy Pavilion and Martin Theatre concerts that are broadcast to the lawn.  You can also purchase food from on-site restaurants and kiosks.   You can rent a chair/table for $8/12.  You can also pre-order chairs and tables. See below.  Here's all Ravinia's rules.
Pavilion ticket prices $10-195
If you don't want to schlep your own seating and get there three hours early you can buy reserved seats in Ravinia's 3,400-seat open-air, covered Pavilion.  Seating begins a half-hour before the concert start time (or before the opening act).  Food and drink are not permitted inside the Pavilion. You can bring a picnic and dine on the lawn before the show but have to leave your gear outside the pavilion unsupervised along its perimeter.
Chicago Symphony Orchestra $10-120
Ravinia is the summer home of the CSO from July 8 to August 16. Lawn seats are $10-25 and Pavilion seats are $25-$75 (Wagner's Flying Dutchman $25-120) depending on the performance. You can buy the Classical Grass Pass for $80 for ten admissions to the lawn.  Read the terms and conditions here.  Free lawn passes are available for children up to age 15, and all high school and college students for all Martin Theatre and Chicago Symphony Orchestra concerts (excluding the Gala Benefit concert – August 1, 2015) at the box office with student ID.
Kids concerts $5-15
There are five kids performances between June 13 and August 23.  Ticket prices are $5 lawn and $10-15 Pavilion. Four performances are on either Saturday or Sunday.  Golden Dragon Acrobats from China is on a Thursday evening. Schedule at a glance search for "kids".
BGH Classics $10
Bennett Gordon Hall, in the the John D. Harza building, is where up and coming artists perform .  You can buy a BGH Classics punch pass for $80 for 10 admissions to the BGH Classics.  Punches can be used one at a time or in any multiples. The pass may be upgraded in person to available reserved seating to any concert in the $10 BGH Classics series on payment of difference in price between reserved-seat and lawn ticket, one punch per reserved seat.  To purchase please call the Ravinia Box Office at 847-266-5100
Rent chairs, tables and order picnic when buying tickets
Picnickers on Ravinia's famous lawn need not drag their own chairs and tables to the park. Comfortable camp chairs and four-foot service tables are available at Camping World Chair and Table Rental near the main gate. These rentals can be made in advance in the same transaction as buying concert tickets simply by clicking the "add-ons" button. Picnic meals can also be pre-ordered from the same menu of options. Ordering at least 24 hours in advance is the best way to guarantee the order will be filled regardless of how busy the park is. Customers who already purchased tickets may still rent chairs and tables and order picnics in advance by going to the calendar on the Ravinia homepage and selecting the date of their concert to get to the "add-ons" menu. Chair and table rental is a service provided by the Ravinia Women's Board to support the not-for-profit festival and its REACH*TEACH*PLAY education programs.  Pre-ordered prices are $7 per chair and $10 per buffet table.
Terrace Seating $90
Terrace seating is available in the dining pavilion.  Seating starts five minutes prior to concert time. Terrace seating will be available either on the second-story terrace of the Park View restaurant or the first-story patio of the Mirabelle restaurant, depending on availability. The location of your reservation will be printed on your ticket and you must present your ticket to gain access to the terrace.  Ticket price includes $40 redeemable towards the cost of your food and beverage. If your meal costs more you have to pay the difference.  Tip is not included. The stage is not visible from either terrace seating areas.
Metra from Ogilvie Transportation Center is $6 each way and on weekends a round trip pass for $8.  Metra stops close to the Ravinia gate.
Parking: $10-$20 depending on performance.
Ravinia is North America's oldest music festival presenting over 140 different events throughout the summer. As a nonprofit organization, community outreach and music education initiatives are Ravinia's mission. Over 75,000 people are served through Ravinia's Reach*Teach*Play programs each year, ensuring that great music remains accessible to all.