The Beach Chicago at Navy Pier.  As part of Navy Pier's transformation they are bringing in unique, interesting and free art installations.
When: January 19, 2019 – February 3, 2019.  Closed for private events on Tuesday, Jan. 22; Monday, Jan. 28;  and Tuesday, Jan. 29.
Where: Navy Pier, 700 E. Grand, Aon Grand Ballroom Map Free and open to the public.Free Trolley Schedule.
It's an art installation   An Adult ball pit!
The Beach Chicago is an immersive installation comprised of a tall enclosure which creates a large, open room filled with more than a million antimicrobial and recyclable plastic balls. Deck chairs, lifeguard chairs, umbrellas and signage mimic the sensation of a day at the beach, complete with a pier from which onlookers can watch and revel in the installation below.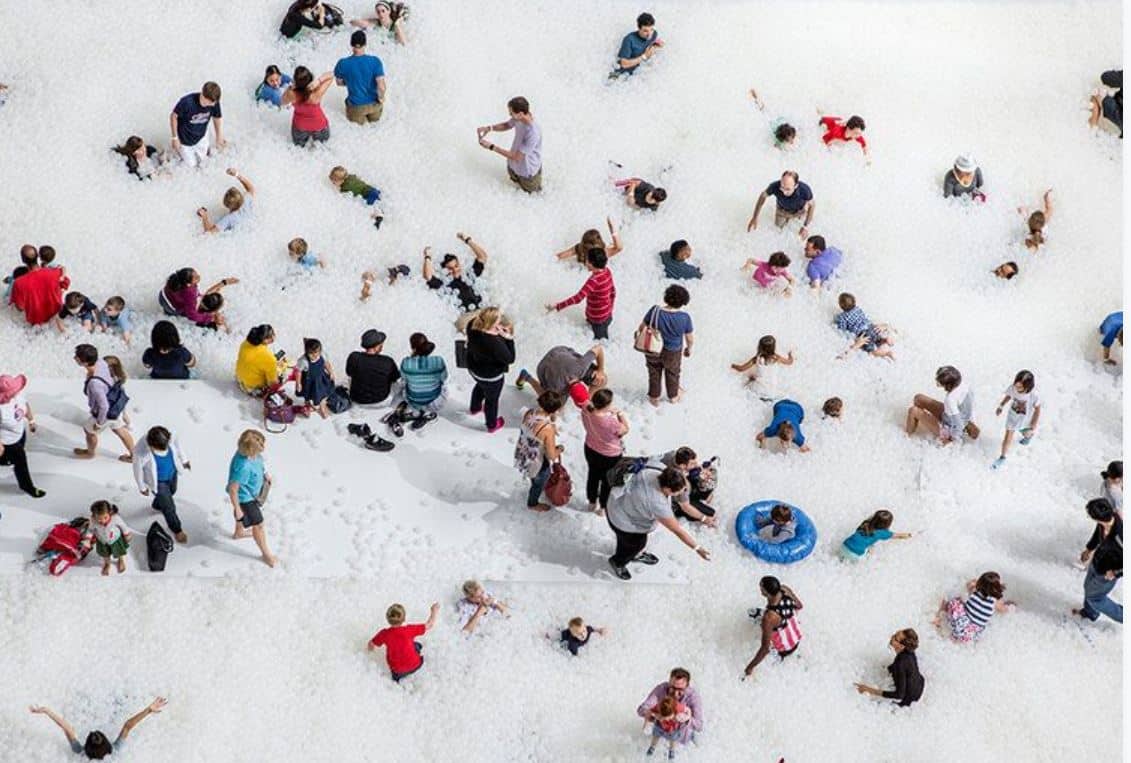 At least they're trying
You have to give the "cheesy mall- by-the-sea" credit for it's innovative ideas to get people (maybe other than tourists) over there.
Related posts