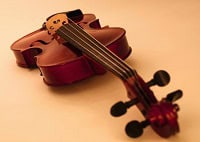 Logan Center Family Saturday and Family Saturday Festivals.
The Logan Center hosts two family events: Family Saturday and Family Saturday Festivals. Family Saturdays are free and Family Saturday Festivals cost $5 per person or $20 for a family.
Free Family Saturdays: The Art of Giving and Receiving

When:  Dec 3, 2016 2–4:30pm / Free
Where: Reva and David Logan Center for the Arts, 915 E 60th Street, 773.702.ARTS (2787)
Animated Kwanzaa Film by Carol Munday Lawrence
2–3pm / Ages 6 and up
Join us for Logan Center Family Saturdays featuring Nquzo Saba animated films by pioneering African American filmmaker Carol Munday Lawrence. Produced between 1972 and 1981, these films illustrate the seven principles of Kwanzaa. Lawrence explains that "each principle is one of the ingredients of a unified community, something vital to the cultural and economic survival of African Americans… each one could be illustrated by a folktale from somewhere in the African diaspora." Although the films are long out of circulation, the Chicago Film Archives transferred their 16mm prints to video for this special screening (total program time: 50 minutes).
PLUS
Dance Workshop with Hyde Park School of Dance
2–3pm / Ages 2–7
Arts and Crafts with Live Arts Studio
2–4pm / All ages
West African Dance Workshop with Muntu Drum and Dance
3–4pm / Ages 8 and up
____________________________________________________________________________________________
Future events:
Logan Center Family Saturdays and Family Saturday Festivals
2016 Schedule complete

Family Saturday Festival
Tickets: $5 single tickets, $20 families of 5+.  These events sell out. Purchase tickets by phone at 773.702.ARTS or online at ticketsweb.uchicago.edu.
12–4 pm / $5 single tickets,
$20 families of 5+
Discover your child's artistic passion with free, hands-on art workshops at Logan Center Family Saturdays. Families can sample a range of activities for ages 2–12 through hour-long sessions led by local artists.
This season also features special full-day Family Saturday Festivals in fall, winter, spring, and summer. Family Saturday Festivals include special guest performers, film screenings, drop-in activities, art workshops, and more! See below for ticket information and the full schedule.
Free Family Saturdays 2016 schedule
Complete for season check back in the February, 2017. Visit arts.uchicago.edu/loganfamilysaturdays for the most up-to-date schedule.
_________________________________________________________________________________________
About the Logan Center
Mission

The Reva and David Logan Center for the Arts advances arts practice, inquiry, and presentation at the University of Chicago, and fosters meaningful collaboration and cultural engagement at the university, on the south side, and in the city of Chicago.

History

The Future of the Arts at the University of Chicago—a 2001 report authored by faculty, students, and staff—made several recommendations for elevating the arts at the university. One central recommendation concerned the creation of a multidisciplinary center for the arts. Little more than a decade later, the Reva and David Logan Center for the Arts is fully operational as a vibrant home for the study, practice, and presentation of arts at UChicago.


On May 3, 2007, the University of Chicago made a historic announcement: David Logan, AB'39, JD'41, and his wife Reva and their sons and grandchildren had generously committed a $35 million gift to support the University's Center for the Creative and Performing Arts. Not only was this one of the largest single donor gifts to the University, it is also believed to be both the single largest cash gift to the arts in the city of Chicago and one of the largest gifts to support a university arts building in the United States.

Five years after the Logan family gave their record gift of $35 million, the Logan Center for the Arts celebrated its grand opening. The three-day festival celebrated the opening of the Reva and David Logan Center for the Arts, a hub for the vibrant arts scene at the University of Chicago and a destination for the South Side and greater Chicago.